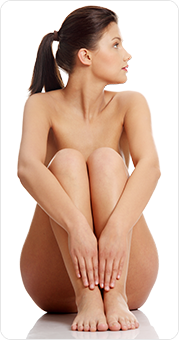 About cosmetic and plastic surgery
The term plastic surgery implies improvement and correction of physical characteristics, which present a burden to a person (or its environment), from a physical or psychological point of view. Those characteristics can be congenital or acquired, e.g. result of an accident, illness or ageing.
Form the 1930's plastic and cosmetic surgery have experienced tremendous blossom. Since the 1980's new methods and scientific findings have developed in different medical fields, which could then be applied in plastic, cosmetic and reconstructive surgery. Many things have become feasible in the meantime, but not everything that is feasible must be reasonable.
The first step: quality and detailed consultation!
We pay great attention to quality and detailed consultation of our doctors with every single patient in our practice. We want to get to know the patient, his/her needs, reasons, wishes and expectations of the planned intervention.
Also , our patients should get to know us, our feeling for esthetics, and find out about our longstanding experience in plastic and cosmetic surgery. Explanation about possible complications during each intervention is also very important. Experience gives us the sense of security, but certain complications are always possible.
We refuse to do medical interventions, which are not medically founded and justified, since we have taken our Hippocratic oath. The most important for our business are health and satisfaction of our patients, and exactly those goals are in accordance with doctor's responsibility and ethics.
There is no thinner line between satisfaction and dissatisfaction in any other field of surgery, as there is one in plastic and cosmetic surgery. The reason for it is, that success validation is based on subjective criteria and is therefore not objectively measurable.
The beauty has different forms and it has to suite your personality. This the reason why people employed in plastic and cosmetic surgery have to have experience and responsibility, in order to succeed in apparently technically "relatively easy" surgeries.
Our surgeons, as international lecturers and participants of expert meetings, conferences, congresses, their long-term practice and continuous education as well as advanced training, determine our competence and allow us a direct approach to new methods and achievements in the field of plastic and esthetic surgery.
We have everything needed to satisfy high demands and quality put in front of us.